Don't miss your chance to stay ahead of the curve - pre-register today and secure your copy as soon as it launches.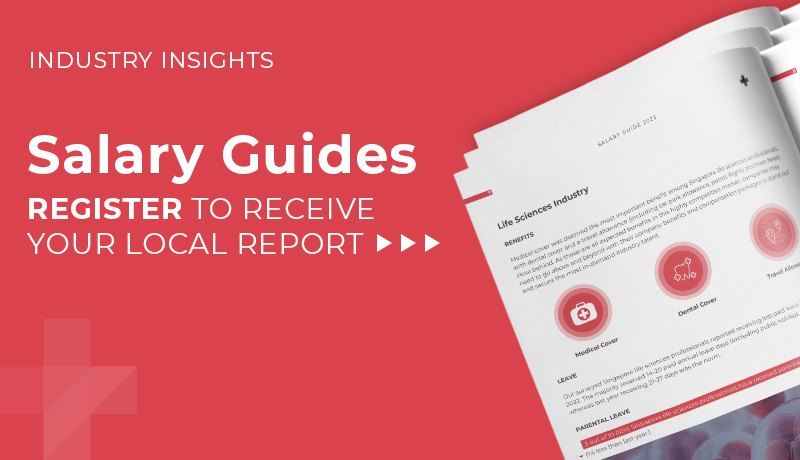 Dive into the key to success in the dynamic world of life sciences with our comprehensive Salary Guide. After conducting an extensive survey of over 880 life sciences professionals across APAC, we've delved deep into their salaries, benefits, and career motivations to bring you unparalleled insights.
Our meticulously crafted versions for Singapore, South Korea, Japan, China and Australia ensure you receive localized data and relevant information for each region.

Whether you're looking for a competitive edge in salary negotiations or aiming to make informed hiring decisions, our Salary Guides empower you with up-to-date market insights and expert analysis. Pre-register now to ensure you're equipped with this essential information. Your path to success starts here.
Sign up below to be the first to receive these guides upon launch:
​
Life Sciences Organizations
If you are looking to recruit life sciences talent, or want more information about our services, please request a call back from our team
Life Sciences Professionals
If you are a life sciences professionals, please check out our current roles.